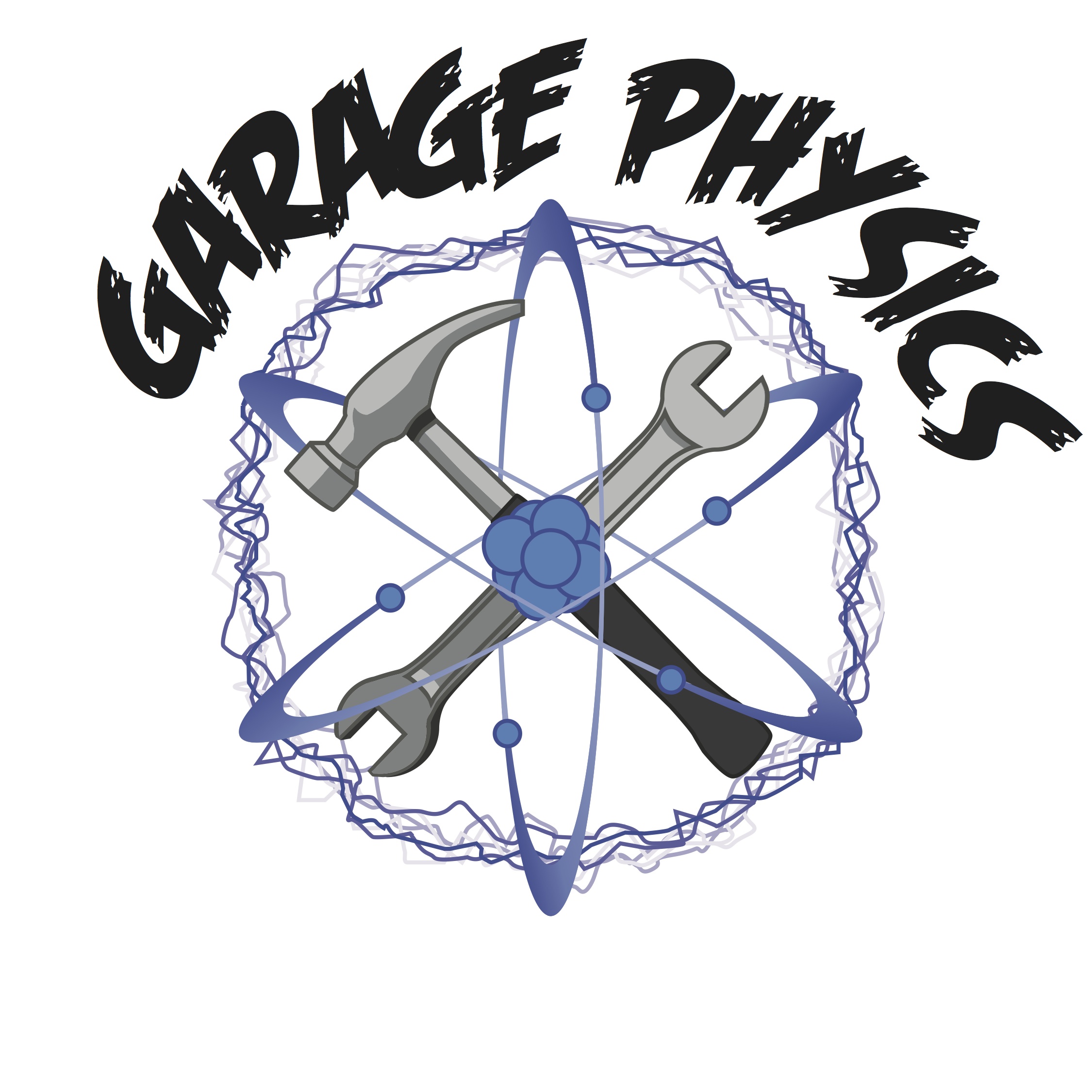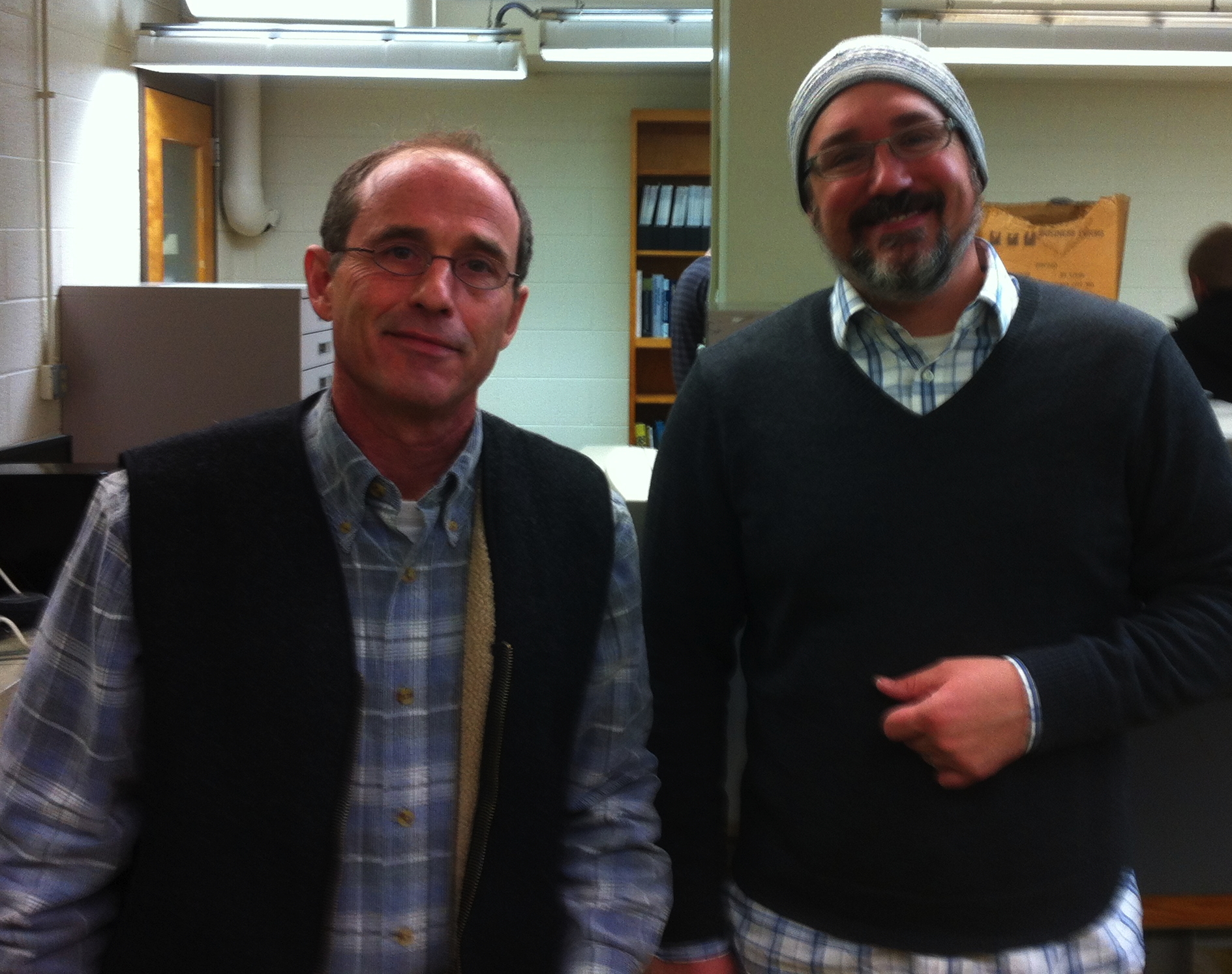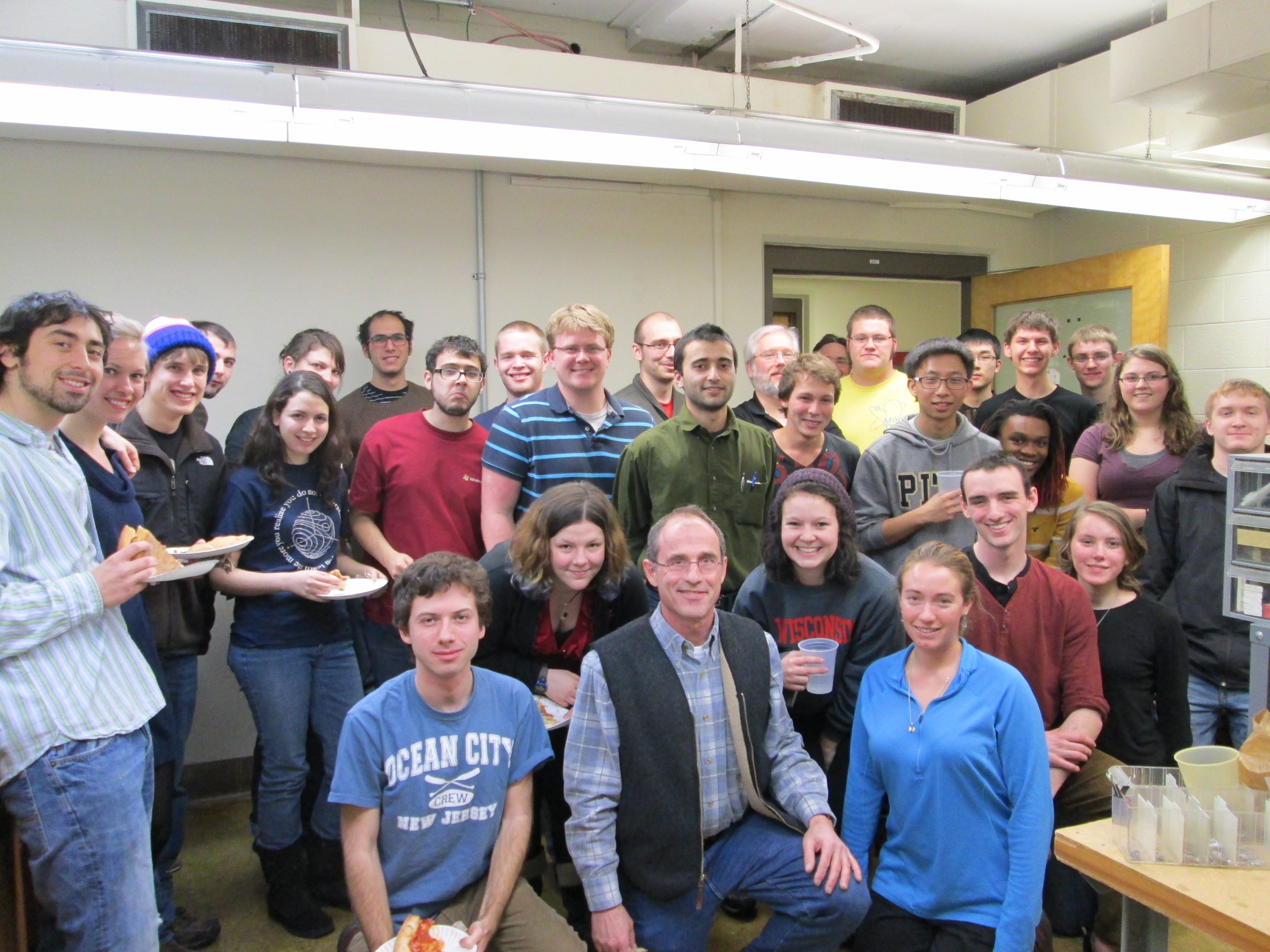 Garage Physics
The Garage Physics lab in B613 Sterling Hall is a makerspace for student-driven interdisciplinary innovation. Garage offers all UW-Madison undergraduates and graduate students an unstructured safe environment to explore technologies such as 3d-printers and electronic devices and to develop creative ideas through project-oriented just-in-time learning. Garage supports research and development of product ideas by would-be entrepreneurs. Want to make something or make something happen? You have come to the right place. Invention is the mother of necessity. Physics student? This is a good place to explore and try stuff. Not a physics student but interested in getting you hands a bit dirty? Need a physics student to help you? Find one here.
Garage Physics is supported by the UW-Madison Department of Physics, the UW-Madison Physics Department Board of Visitors Fund for Undergraduate Research, the UW-Madison Kemper Knapp Bequest fund, and Venturewell.
Announcement
Attention entrepreneurial students:
Garage Physics and Venturewell (formerly National Collegiate Inventors and Innovators Association, NCIIA) offer a 2014-16 program of support for UW-Madison entrepreneurial teams to conduct R&D in Garage Physics leading to participation in local and national business plan competitions including the Venturewell programs. See http://venturewell.org/. Contact Prof. Duncan Carlsmith (Duncan@hep.wisc.edu) for more information. Apply at the following link: https://www.physics.wisc.edu//GaragePhysicsVenturewellSupportApplication .
Contents
This WIKI is linked to a web front page garage.physics.wisc.edu. To learn how to use this wiki and the Garage, see About Garage Physics. For further information or questions about access to the Garage or accessibility, please contact Professor Duncan Carlsmith, duncan@hep.wisc.edu , or Instructional Lab Manager Brett Unks, unks@wisc.edu .
Social media
To like Garage on Facebook, visit https://www.facebook.com/UWGaragePhysics. To share weblinks, join the Garage Physics Diigo group https://groups.diigo.com/group/garage_physics [Diigo how to (.pdf): Diigo How-to]
Disclaimer
Links and information on this website are for education purposes and do not constitute an endorsement of any product, company, or cause.