Fluid Mechanics Cabinet
Below is a diagram corresponding to what you would see if you were standing in front of the Fluid Mechanics Cabinet.
Click on a link to see the contents of the corresponding part of the cabinet.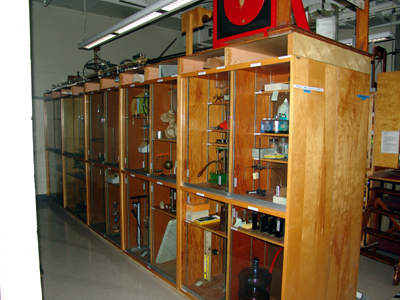 Lift-Hand-Side of Peninsula:
Click on a "Bay" link to see the corresponding equipment within that cabinet bay.
Top T10

Top T9

Top T8

Top T7

Top T6

Top T5

Top T4

Top T3

Top T2

Top T1

Cubby C10

Cubby C9

Cubby C8

Cubby C7

Cubby C6

Cubby C5

Cubby C4

Cubby C3

Cubby C2

Cubby C1

MT Bay A8

W

A

MT Bay B8

L

L